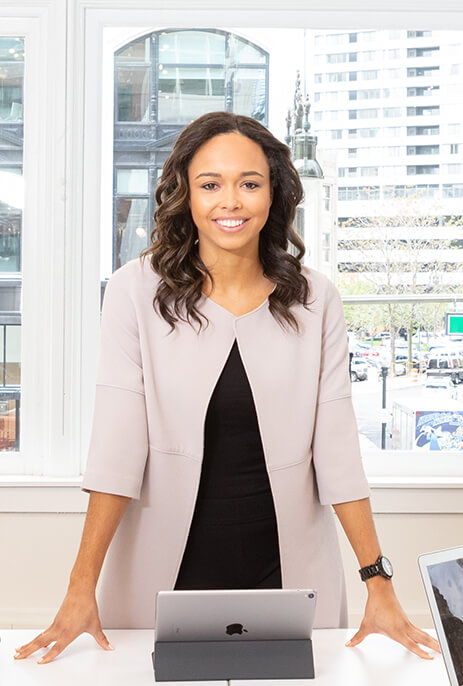 About Us
Alept is a subsidiary of Affirma Consulting based in Seattle, USA. Alept has been a trusted outsourcing partner for Affirma since 2006 and has organically grown in India to a team of more than 100 professionals. This growth has been a result of our quality deliverables within an efficient time and cost structure, our investments in capability building and technology and a world-class team. Our development processes make geography seamless and integrates well with Affirma's global delivery network as "One team".
We believe that effective consulting should measurably and sustainably increase revenues, capture market share, create competitive advantages, decrease risk and streamline operations.
---
---
We have top industry customer satisfaction ratings, a decade of experience working together as a team and are endorsed by Microsoft. We have a strong passion about the capability of our business, integrated with creativity and technology, to impact companies and ultimately quality of life.
Alept has been helping companies transform their businesses for over 10 years, bringing together technology, process, and people to solve the most challenging business problems. With expertise across a variety of emerging technologies and wide-ranging industry knowledge and experience, our business consultants are equipped to partner with you to drive your unique business goals.
Whether you are undergoing a large process change, require a new technology or software, or need help devising new business strategies - we can help.
We can partner with you to solve the most challenging business problems, including:
Business today depends on technology as never before – to drive transformation, productivity and global operations. Any technology initiative not tightly linked to specific, measurable business goals risks delivering an empty promise.
Technology is about transactional solutions handling day-to-day operations. And, it's a rich portfolio of applications and systems with wide functional breadth. Companies that integrate these assets for effective decision-making can drive their competitive advantage.
We understand the specific needs of your business, develop practical business solutions based on our deep insights and experience, and can bring change that produces results.
With increasing globalization and rapidly evolving technology, the trends of virtualized ways of working are changing the IT landscape faster than ever. For the future of work and enable companies become next generation businesses, IT leaders must be seen as integral players who deliver on four value levelers: efficiency, effectiveness, virtualization and innovation.
Alept Consulting, is a full fledged concern that endeavors to provide you total Branding Solutions be it Logo Designing to Web Solutions and Consulting services. What we are offering is not just cost-effective, technically competent, superior quality and tailor-made solutions but answers that fit the requirements of big, medium and small clients.
We build your presence on the web to create a cohesive experience across all devices. We deploy comprehensive content management systems to meet your business needs and put the power in the hands of your users.
​We have deployed sites localized into 80+ languages, giving our customers access to new markets. We have leveraged social media to engage customers in conversations to drive conversions and brand loyalty.
Alept provides expert data analytics consulting to help companies get real-time, accessible data to allow them to make quicker and smarter data-driven business decisions.
We believe data should drive every business decision, by helping empower organizations set up the foundation for clean actionable data. Alept's data analytics team is skilled at turning your raw data into clear insights, empowering your team to make stronger decisions. Through strategic business intelligence, data warehouse development, data visualization methods, and analytics consulting, we can design, develop, and implement a data analytics solution that meets your organization's needs.
Whether you need to visualize your financial data, analyse your customer's behaviour, access HR data, or evaluate your sales and marketing pipeline, our data analytics solutions can help. By making your data clear and accessible, we help you get a holistic understanding of your company, drive business growth, and gain a competitive advantage.
Business problems our data & analytics solutions solve for:
Our Salesforce consultants have helped clients across industries– from Oil & Gas, Healthcare, Education, Manufacturing, Hospitality, and more- to effectively utilize the Salesforce platform. We deliver customized Salesforce recommendations that align with your business requirements, goals, customers, and employees to ensure you are getting the most out of your Salesforce CRM.
Our expertise with the Salesforce platform runs deep. Our Salesforce consultants are certified developers, administrators, and application builders and have handled hundreds of complex projects. From integrating Salesforce with other systems and applications to building custom process automation features, to handling the entire implementation process, Alept can help.
With our expertise, leading 98% customer satisfaction record, and global offices, we can help you transform your Salesforce platform to enhance your customer and employee experiences, improve organizational efficiencies, and streamline your processes to increase the ROI of your platform.
We have executed hundreds of Salesforce projects and understand that no one project is the same, which is why we offer such a variety of Salesforce consulting services to fit with wherever you are at in your journey.
Whether you help developing out of the box capabilities or are looking for a partner to help you with the entirety of your Salesforce project- from road-mapping, to implementation, to managed services- we are available to help.
As a certified NetSuite Alliance Partner, we provide our clients with a comprehensive suite of NetSuite services that leverage NetSuite's capabilities to rapidly simplify business processes, reduce risk, and improve productivity.
Our team can work with you to better leverage NetSuite, providing your organization with a unified business management suite, delivering complete visibility and the power to make quick, informed decisions.
NetSuite is a powerful cloud-based ERP solution that encompasses financial planning, supply chain management, billing, production management, warehouse and fulfillment, and much more. But to get the most value out of its solution, it needs to be properly implemented, customized, and integrated into your business.
Our NetSuite consultants design, configure, and implement a NetSuite solution that is tailored to your organization, customized to fit your business goals and industry requirements.
We configure all parts of NetSuite to work for your organization: